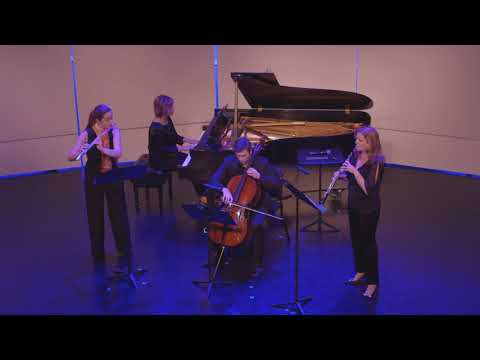 Composer :
Stephanie Ann Boyd
"Stephanie Ann Boyd: Sapien (2018)
0:00 I. Meditation on Before
4:28 II. The Spark (of Life)
8:38 III. Evolving
ROCO's principal flute, Brook Ferguson, featured as soloist and curator on "Force of Nature", presented December 8, 2018, at MATCH (Midtown Arts and Theater Center Houston). Showcasing nature-themed music for flute, oboe, cello, and piano, the program included Michael Gandolfi's Geppetto's Workshop, and a new ROCO commission by Stephanie Ann Boyd – Sapien.
Featured ROCO musicians are: Brook Ferguson, flute; Alecia Lawyer, oboe; Richard Belcher, cello; and Susan Grace, piano.
Learn more about the inspirations behind Sapien, in a ROCOInsider Q&A with the composer at our blog: https://roco.org/2018/12/08/rocoinsid...
Videography by Blueprint Film Co."