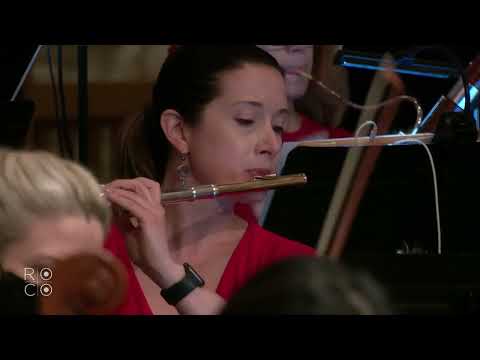 Composer :
Jonathan Leshnoff
ROCO's 17th season In Concert series continued February 26, at 5:00 pm Central with "Canvasing the Earth" at The Church of St. John the Divine and also livestreamed at ROCO.org, Facebook, YouTube, and A440.
Conductor Sarah Hicks led the orchestra in her ROCO debut, featuring three world premieres, including "Earth" by Aaron Jay Kernis, featuring tenor Nicholas Phan.
Honoring survivors of human trafficking, Leanna Primiani's "Neither men nor money validate my worth" also received its world premiere, accompanied by images from The New Abolitionists.
Completing the program were the world premiere of Jonathan Leshnoff's fanfare "Score," and Mussorgsky's classic "Pictures at an Exhibition" in a special presentation, with accompanying images from the collections of Museum of Fine Arts, Houston.
Recorded live February 26, 2022, at The Church of St. John the Divine, Houston, TX
Videography by BEND Productions
Audio engineering by Andrew Bradley