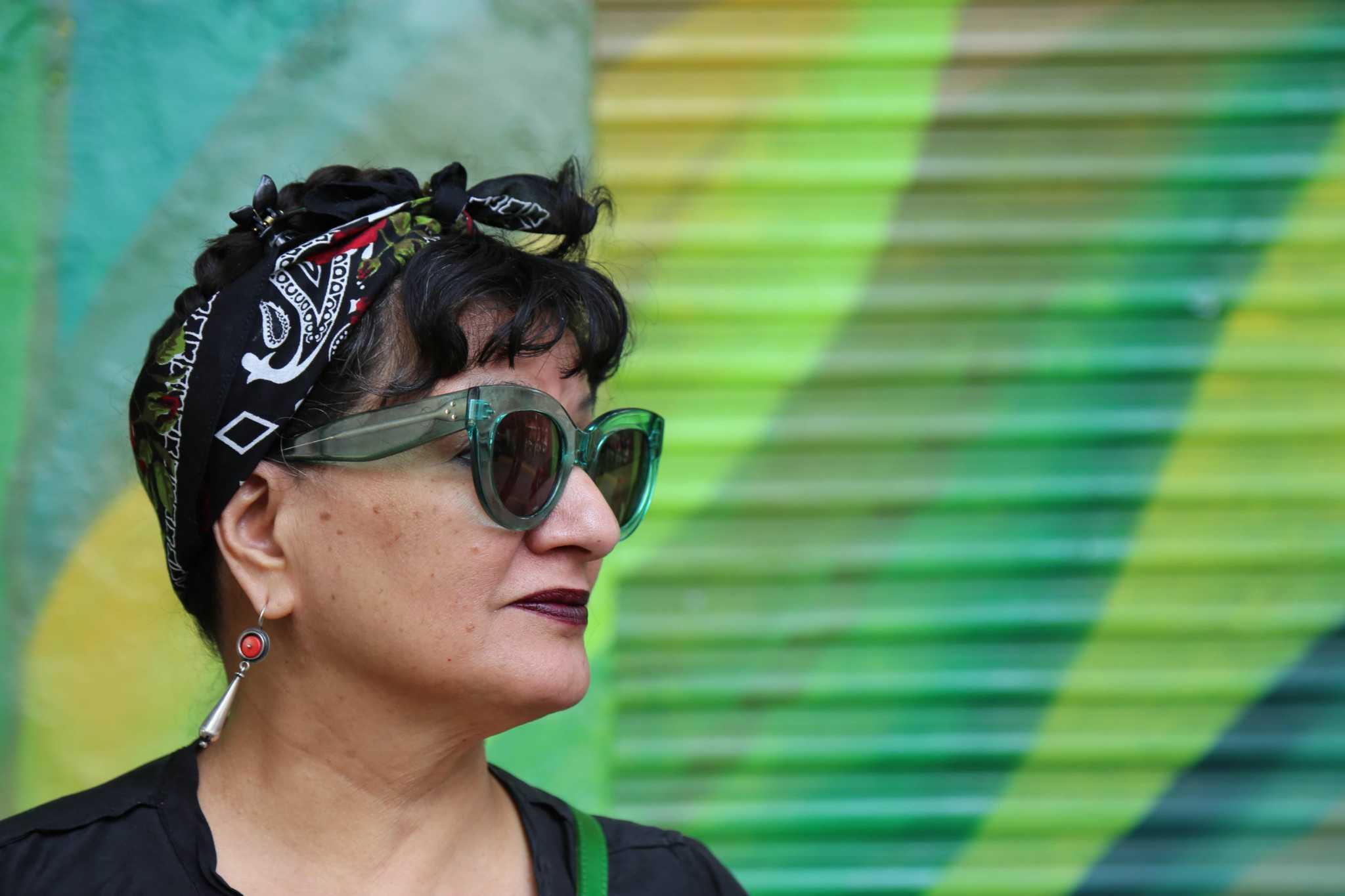 The group's first four shows of the year underscore the organization's eclectic approach.
Source: Houston orchestra ROCO starts 2023 with Saint Arnold's beer, Maya Angelou, Sandra Cisneros
ROCO (River Oaks Chamber Orchestra) is a Houston professional chamber orchestra that is known for world premieres, diversity and a constellation of core values that they identify as "shaping the future of classical music through energizing, modernizing and personalizing the concert experience."
Over the next two months, concertgoers will be able to experience all of this in four concerts.
On Jan. 11, ROCO presents an annual evening of Beer & Brass at its traditional venue, Saint Arnold Brewing Co., with the ROCO Brass Quintet. The concert will include food, craft beer and traditional drinking songs.
Then, on Feb. 4th, ROCO continues its Connections Series with "A House of My Own," a modern twist on the Schubertiade salon concert. The performance will feature three new songs by season 17 composer-in-residence Derek Bermel and bestselling author Sandra Cisneros; performances by mezzo-soprano Cecilia Duarte; pianist Ana María Otamendi; and pianist and percussionist Jesus Pacheco Manuel. The concert will be livestreamed.
Founder and artistic director Alecia Lawyer describes the performance of "A House of My Own" as "a deeply personal and intimate salon in the beautiful Rienzi house that features world premieres by Derek Bermel of songs based upon Chicana writer Sandra Cisneros' "The House on Mango Street," as well as other works for soprano, piano and percussion."
ROCO's upcoming concertsROCO Connections Series – Beer & Brass: Taps open at 6 p.m., concert at 6:30 p.m. Jan. 11; Saint Arnold Brewing Co. 2000 Lyons; $15-$75
ROCO Connections Series – 'A House of My Own': Reception at 5 p.m., concert at 6 p.m. Feb. 4; Rienzi, MFAH 1406 Kirby; $15-$45
The Albert and Margaret Alkek Foundation In Concert Series – Friends:  5 p.m. Feb. 18; Brockman Hall for Opera, Rice University; suggested ticket price $35, with pay-what-you-can options
ROCO Unchambered Series – Thomas Hultén: Reception at 7 p.m., concert at 7:30 p.m. Feb. 24; Midtown Arts &Theater Center Houston, 3400 Main; suggested ticket price $25, with pay-what-you-can options
Details: Ticket information for all concerts may be found at roco.org, including pay-what-you-wish information, locations and livestream options; 713-665-2700, info@roco.org
The next event in the Albert and Margaret Alkek In Concert Series is a concert called "Friends" on Feb. 18 at the new Brockman Hall for Opera at Rice University's Shepherd School of Music. The concert, showcasing the full 40-piece orchestra with artistic partner and concertmaster Scott St. John, will premiere Brian Raphael Nabors' "Upon Daybreak," inspired by Maya Angelou's "A Brave and Startling Truth," plus a violin piece based on Samuel Coleridge-Taylor's "Keep Me From Sinking Down." Additional works include Joachim Raff's "Sinfonietta" for winds and Antonín Dvořák's "Serenade for Strings." Lawyer notes that there will also be "one obscure female opera composer from the 1880s, Ingeborg Bronsart von Schellendorf." Her piece is titled "Jery und Bätely: Overture."
Principal trombonist Thomas Hultén will then lead his first Unchambered Series concert on Feb. 24. Highlighting the wonders of brass instruments through chamber works featuring the trombone, the eclectic program features works from classical to jazz, including the world premiere of  Hultén's Suite for Trombone & Piano.
"Thomas will have pieces for trombone, piano and tuba! You can hear his witty commentary, too," says Lawyer. "I have only had to take the mic away from him once in all of the years I have known him."
But these concerts are nothing out of the ordinary for ROCO.
With QR codes planted all over Houston that link to their vast listening library of past performances and their live performances livestreamed to the world for free on six different streaming channels, there isn't a way to miss a ROCO performance. ROCO is a Lego-model orchestra, flexing in size from one to 40 musicians, half of whom fly in from all parts of the U.S. and Canada to perform, with conductors from around the globe.
With accessibility being a high priority, Lawyer explains that "ROCO is all about access with a 'pay-what-you-wish' model for tickets to most performances. ROCO also leans into a multigenerational approach to audiences and programming through ROCOrooters," a child care/music education program.
"ROCO is the third-largest commissioning group in the U.S., with 130 world-premiere commissions from a diverse array of living composers," she continues. "In 2019, ROCO was No. 1 in the nation programming works by women and No. 2 in the nation performing pieces by composers of color. … The span of these concerts in January and February shows the wide array of size and scope of our performances."
Doni Wilson is a Houston-based writer.