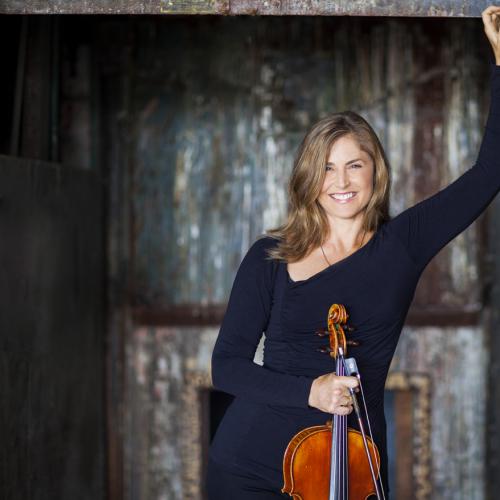 In programming ROCO's Unchambered concert "Dressed to the Nines" on April 24, associate artistic director Suzanne LeFevre started with the work that called for the largest instrumentation.
What to do next? Program works that show personalities through more intimately sized chamber music scores.
Q: You don't see Josef Rheinberger's Nonet in A Major in many chamber music programs. Why do you think that is: Because it requires a nonet amount of players?
Suzanne LeFevre: I don't think people think of playing it. There is the Spohr Nonet, Beethoven Septet, Mendelssohn Octet and other works for larger ensembles than the typical trio, quartet or quintet. These are not part of the standard chamber music repertoire — usually. It's a fun piece, though, as it represents many instrument families and gorgeous string writing.
Of course, scheduling nine people is always interesting. The way the piece is written I think the ensemble will enjoy working on it. It is very "Beethovian" sounding. As a string player, I love playing it.
Q: How do you get nine players to agree on musical ideas? Is there one person to leads more than others?
Suzanne LeFevre: In chamber music there is always a lot of dialogue if you are with great musicians. Lots of opinions, lots of ideas, lots of trying these ideas.
Sometimes there is someone that feels really strongly about something and won't budge, but usually we all try each others ideas to see what happens.
Q: What happens when there's disagreement?
Suzanne LeFevre: Who ever has the hardest part gets to decide — that's a good policy!
Q: What's challenging and rewarding about performing Dohnányi's Serenade?
Suzanne LeFevre: This is a fantastic piece. It's full of folk melodies, a Hungarian march, theme and variations, fugues and more — it has it all!
The work has a beautiful viola solo that starts just off the beat, which is always interesting to start. Mainly, it's challenging to play a trio because each voice is prominent and important. The harmonies have to be there with three instead of four, like in a quartet. This is a demanding piece for all three instruments on an individual level.
Fortunately, it's a piece that you get to play often in your career, so its always fun to get together with friends and see what new things they have to say about it.
Q: How is the music in this concert tied together?
Suzanne LeFevre: I am not sure if the pieces are necessarily tied to each other. They were tied to the musicians. I chose the music that featured the players of the orchestra. The nonet was a piece that I felt was unusual and would bring together nine ROCO musicians.
To balance the program and explore the sounds of the featured instruments, György Sándor Ligeti's Six Bagatelles is a funky and virtuosic piece that suits all of our wind players. It was a woodwind quintet that they all were psyched to play. Apparently woodwind players don't like to play woodwind quintets as a general rule. This one, they liked. It requires a good sense of humor.
And if you know the players — Alecia Lawyer, Kristin Wolfe Jensen, Nathan Williams, Brook Ellen Ferguson and Gavin Reed — you know they all have a great sense of humor
I felt the intimacy and intricacy of the serenade complimented the larger soaring feeling of the Nonet. Richard Belcher, Ertan Torgul and Matthew Dane are all phenomenal chamber musicians, and I knew they would give a great performance.
____
ROCO presents "Dressed to the Nines" as part of the Unchambered Series on April 24 at 5 pm at the Midtown Theater Arts Center (MATCH). General admission tickets are $25, $15 for students.