The livestream series continues on November 14, 2020 with "Oceans", a nature-inspired program featuring the orchestra – conductorless! Celebrating Beethoven's 250th birdie, the concert will feature a new work by Anna Clyne for strings, Stride. Rounding out the program are two classics – Beethoven's String Quartet Op. 18, no. 4, and Debussy's paean to the sea, La Mer – as well as Coleridge-Taylor's Nonet and Bolcom's Ghost Rags.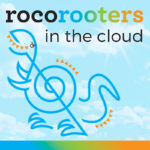 ROCOrooters In The Cloud is available in conjunction with all of ROCO's In Concert and Unchambered performances during the 2020-2021 season. The program includes free, downloadable materials so the whole family can enjoy the concerts together, and an interactive follow-up is presented each following Saturday. Click HERE for more info.
PROGRAM
Anna Clyne: Stride
Beethoven: String Quartet in C minor, Op. 18, no. 4
Coleridge-Taylor: Nonet
Bolcom: Ghost Rags
Debussy: La Mer
Concert Run Time:
1 Hour
Concert date and time are subject to change.
Artists and programs subject to change. Learn more about our COVID-19 response HERE. 
Add to Calendar
11/14/2020 5:00 pm
11/14/2020 7:00 pm
America/Bahia_Banderas
ROCO In Concert: Oceans
The livestream series continues on November 14, 2020 with "Oceans", a nature-inspired program featuring the orchestra – conductorless! Celebrating Beethoven's 250th birdie, the concert will feature a new work by Anna Clyne for strings, Stride. Rounding out the program are two classics – Beethoven's String Quartet Op. 18, no. 4, and Debussy's paean to the sea,…
ROCO Houston
[email protected]
MM/DD/YYYY