Rewatch the concert in our Video Library, or hear it again, in our Listening Room!
ROCO's In Concert series, which showcases the full 40-piece orchestra in livestreamed performances, lifts off September 26, 2020 from the Cynthia Woods Mitchell Pavilion with "Starburst", sparkling with musical light and energy, conducted by ROCO Artistic Partner Mei-Ann Chen. Richard Scofano, composer and soloist on the bandoneon (a Latin-American bellowed instrument), features in the world premiere of his new work La Tierra Sin Mal (The Land Without Evil), and additional works include Jessie Montgomery's brilliant Starburst; Fauré's Masques et bergamasques; Beethoven's Creatures of Prometheus; Debussy's Clair de Lune; and Kodály's Dances of Marosszék.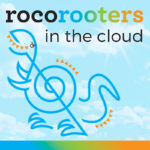 ROCOrooters In The Cloud is available in conjunction with all of ROCO's In Concert and Unchambered performances during the 2020-2021 season. The program includes free, downloadable materials so the whole family can enjoy the concerts together, and an interactive follow-up is presented each following Saturday. Click HERE for more info.
Download the ROCOrooters materials for ROCO In Concert: Starburst HERE!
PROGRAM
Richard Scofano: La Tierra Sin Mal (The Land Without Evil)
Kodály: Dances of Marosszék
Beethoven: Creatures of Prometheus, Op. 43
Jessie Montgomery: Starburst
Fauré: Masques et bergamasques, Op. 112
Debussy: Clair de Lune (arr. Luck)
Concert Run Time:
1 Hour
Artists and programs subject to change. Learn more about our COVID-19 response HERE.