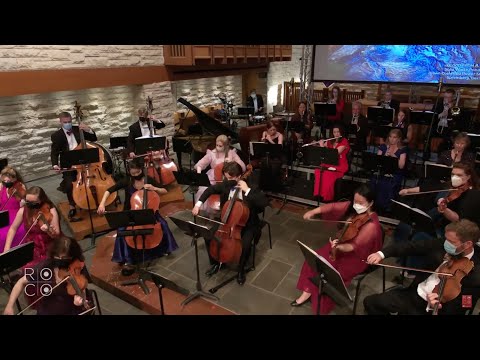 Derek Bermel: Plumes
Composer :

Derek Bermel |

Conductor :

Rei Hotoda(ROCO)

"Derek Bermel
Plumes
0:00 I. Turbulent
8:21 II. Laminar

ROCO's 17th season Albert & Margaret Alkek Foundation In Concert Series closed on April 23 with "Tying Up Loose Ends", live at The Church of St. John the Divine.

Conducted by Rei Hotoda in her ROCO debut, the program centered around the world premiere of ""Plumes"" for large chamber orchestra by Season 17 Composer-In-Residence Derek Bermel, a ROCO commission based on J. Henry Fair's photography collection "Industrial Scars"—capturing the beauty and destruction of industrial and human impacts on our planet. Thanks to the National Endowment for the Arts for supporting Derek Bermel's residency!

Explore more of Derek's music at:
http://www.derekbermel.com/
View more of J. Henry Fair's photography at:
https://www.jhenryfair.com/

Also featured in the concert were Viet Cuong's percussion concerto ""Re(new)al"", and a new work by Cynthia Lee Wong, ""In a Blink of an Eye"", commissioned as part of ROCO's FIFteen Project.

Recorded live April 23, 2022, at The Church of St. John the Divine, Houston, TX
Videography by BEND Productions, and audio engineering by Andrew Bradley"