The season concludes with livestreamed flair on April 24, 2021 in "Flamenco", featuring the world premiere of The History of Red, a co-commission by Reena Esmail based on a text by Chickasaw poet Linda Hogan, with soprano Kathryn Mueller as soloist. Conductor Brett Mitchell makes his return to ROCO, also leading the premiere of Quinn Mason's Princesa de la Luna for harp and strings, Samuel Barber's Knoxville: Summer of 1915, Errollyn Wallen's Photography, and Carlos Surinach's flamenco for orchestra, Ritmo Jondo.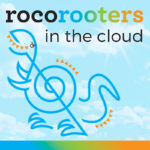 ROCOrooters In The Cloud is available in conjunction with all of ROCO's In Concert and Unchambered performances during the 2020-2021 season. The program includes free, downloadable materials so the whole family can enjoy the concerts together, and an interactive follow-up is presented each following Saturday. Click HERE for more info.
PROGRAM
Esmail: The History of Red
Barber: Knoxville: Summer of 1915, Op. 24
Mason: Princesa de la Luna (Princess of the Moon)
Surinach: Ritmo Jondo, Flamenco for Orchestra
Wallen: Photography
Concert Run Time:
1 Hour
Concert date and time are subject to change.
Artists and programs subject to change. Learn more about our COVID-19 response HERE. 
Add to Calendar
04/24/2021 5:00 pm
04/24/2021 7:00 pm
America/Bahia_Banderas
ROCO In Concert: Flamenco
The season concludes with livestreamed flair on April 24, 2021 in "Flamenco", featuring the world premiere of The History of Red, a co-commission by Reena Esmail based on a text by Chickasaw poet Linda Hogan, with soprano Kathryn Mueller as soloist. Conductor Brett Mitchell makes his return to ROCO, also leading the premiere of Quinn…
ROCO Houston
[email protected]
MM/DD/YYYY