Rewatch the concert livestream at Facebook or at YouTube!
On February 27, 2021 ROCO will explore the interplay of light and dark in "Shadows", built around a commission by Alyssa Morris, Tlapalli Tlahuilli—inspired by an Aztec myth detailing how the world received its sound and color—featuring ROCO's principal winds as soloists, preceded by narration of the book "Musicians of the Sun" by Gerald McDermott, by members of the Calmecac Indigenous Arts Organization. Led by conductor Ward Stare in his ROCO debut, and streaming live from The Cynthia Woods Mitchell Pavilion presented by Huntsman, the concert also features Patrick Harlin's Shadow Dancer, Haydn's Symphony No. 101, "The Clock", and violinist Maureen Nelson in Luigi Dallapiccola's Baroque-inspired work, Tartiniana Seconda.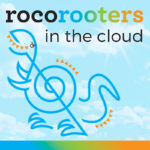 ROCOrooters In The Cloud is available in conjunction with all of ROCO's In Concert and Unchambered performances during the 2020-2021 season. The program includes free, downloadable learning activities so the whole family can enjoy the concerts together. Click HERE for more info.
Download the ROCOrooters materials for this concert, prepared by music teacher Keisha Twitchell!
PROGRAM
Dallapiccola: Tartiniana Seconda, 1957 version for violin and orchestra
Morris: Tlapalli Tlahuili
Harlin: Shadow Dancer
Haydn: Symphony No. 101 in D major, Hob I:101, "The Clock"
Concert Run Time:
1 Hour
Concert date and time are subject to change.
Artists and programs subject to change. Learn more about our COVID-19 response HERE.